Pack Free Camping: Rainforest Eco Hike - 3 Days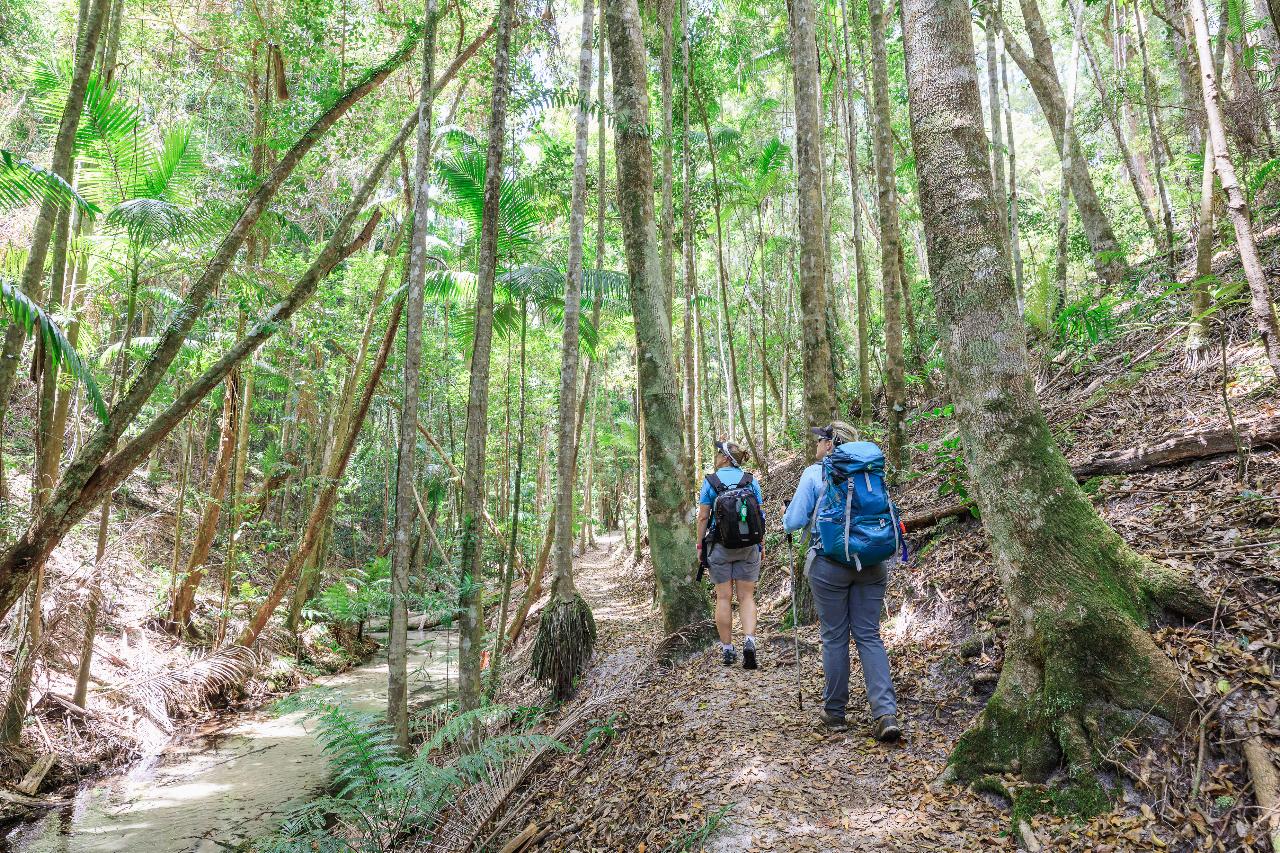 *
EXPERIENCE HIKING DIFFERENTLY! *
Our pack-free camping hike experience is a self-guided hiking experience with a twist of comfort! It lets you enjoy the thrills of camping and hiking, whilst letting us pamper you a little! These hikes include a 4WD transfer to the trail head and a 4wd pick up at the end locations of the hike. They also ensure hikers only carry a small day pack whilst hiking. Our Fraser Island Hiking team will drop off all equipment (other belongings, tent, food, etc.) and set up your camp ahead of you, making for a relaxing, easy hiking experience. Glamping hikes are a great way to enjoy the pristine beauty of Fraser Island without having to carry a heavy pack all day!


- Stay in the walker's camps on Fraser Island
- See major sites along the Fraser Island Great Walk hiking track
- Fully supported hike, including: a lot of food/ water/ drinks/ snacks
- All camping equipment and guide to set up tents and carry gear included
- Detailed information and maps, hiker info/ safety briefing/ itineraries
- You ONLY carry a small day bag
- There are limited facilities at the campsites i.e composting toilets, no showers
- Limited mobile service
Note: Min 4 people, max 6 people per hike. If you are a solo hiker please enquire and we can book you onto a hike with others.